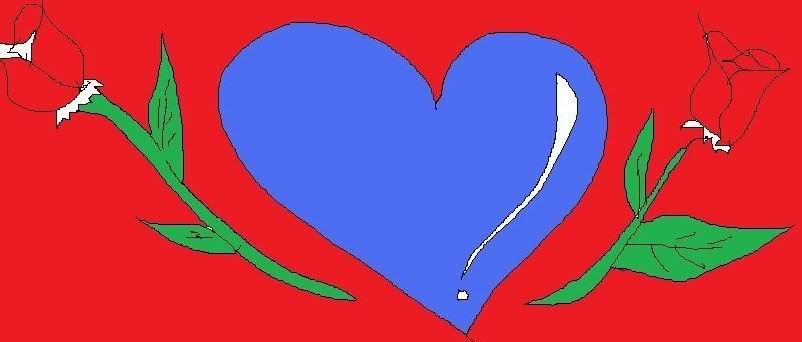 46/10 New Beginnings
Love! All you need is love! A great day for relationships and unions of love. What beautiful new beginnings. If you are in the mood for romance then today would be a good day to embrace it. But on an energetic level, I suggest simply surrendering to the Love vibration and tap into the energies available. Everyone can feel in love under this vibration and why not call in all the lost fragments of Self and when they do come in feel the bliss of the union of love as you integrate them. Harmonising with green and sincerity of indigo lead you blissfully into new beginnings with red.
Affirmation for today
Love is all around me, within me and shines forth from me, I Am Love
Dance of the Eternal Flame - The Merging of the Twin Souls
Through my journey with my own Twin Soul / Twin Flame, Spirit has guided me in how to bring the complete merge into place. After 18 months of doing the twin flame dance, I received guidance from Spirit in the form of a meditation program designed to calm the chaos between the twins and tame the dance so the energies can merge. I had to do this myself and of course I was doing it for myself, only to then be shown by Spirit that this is a formular that can help many. After only 2 months of working in the way Spirit guided me, the dance of the twin flame has brought us to the twin flame merger energetically first and now a new chapter is beginning on the physical plane and the mission of the Twin Souls is beginning. If you are interested in this Soul Coaching Program and learning more about how to merge with the twin flame, whether you are in each others lives, or not, please fill out the form below and I will be in touch...
Healing the rift between twin Souls
The Wonderful World of Colour
Would you love to brighten your day every day? Would you like to know how to heal your life so you wake up each morning thinking in brilliance of light and colour?
Follow the Links to find an awesome program of Colour Therapy that you can work at your own pace and never lose the connection with the mentor. Help is with you for as long as you choose to take this journey.....